Dr Anita Bhanja B.Vet. Med. GPCert(Derm) MRCVS qualified from the Royal Veterinary College in 1994 and has lived and worked in Cheshire for over 20 years. She is also a member of the International Association of Animal Hospice and Palliative Care.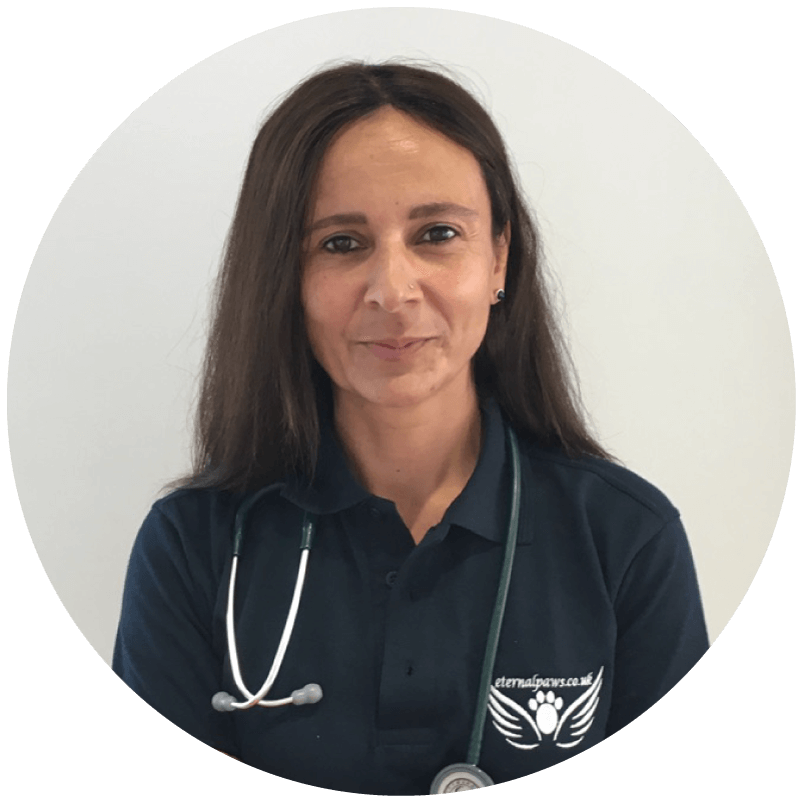 Anita has been working as a mobile veterinarian for 5 years now and day to day sees the need for home care for elderly pets. Eternal Paws has been created, therefore, to provide everything you and your pet need as he or she grows older. It goes without saying that your pet will receive first class and compassionate medical care but also additional services, such as access to pet sitters and home help or someone to talk to about illness, old age and what comes next. Anita can also advise on making your home more friendly for your ageing companion.
Anita has two dogs and a cat, one of her dogs has just undergone major spinal surgery and is beginning to get her strength back, but this means Anita is no stranger to the personal trauma of a disabled or ill pet, or indeed losing a pet, having lost her beautiful dogs Elliot and Coco a few years back and her little cat Deva only 6 months ago.
Please Contact Anita
on 07557 789 789
or care@eternalpaws.co.uk